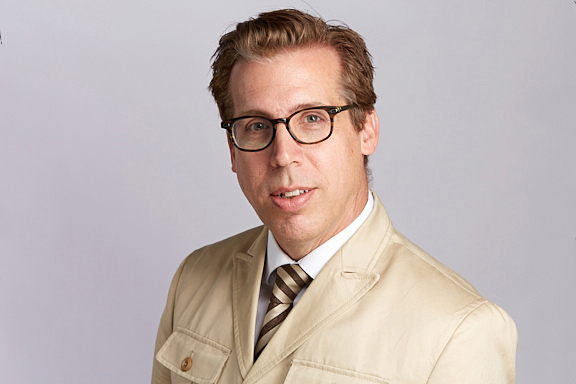 The road I traveled to get here was a long one. When I finished high school, it had never dawned on me that I would ever end up with a Ph.D. in History. I mean, I had always liked history, but to be an actual professor was never in the cards. After high school, and an abortive attempt at higher education in the field of Computer Science, I resigned myself to working at a casual eatery in my home town of Tonawanda, New York. You see, my father owned the place, and he was expecting that one day I would take over the business.
Although the restaurant was one of the best in the area and was always busy during season, I never really relished working in the food service industry. I wanted to do something different, something of my own. I had a strong desire to go back to school, so I endeavored to obtain as much financial aid as I could, and I enrolled at the local college, this time in the field of Communications and Media Studies. I worked part-time at the restaurant, but my debts became overwhelming, and I had to quit school after two years.  Returning to restaurant work full time, I continued my efforts to return to school and finally made it back again, changing my major to European History. But after taking courses in Ancient History, I realized that I belonged rather in that time period, and I switched my emphasis. Boy, did I love it! As an adult learner, I treasured this educational experience more than I had earlier.
I got my Bachelor of Arts in History at SUNY Buffalo, studying under the late Sam Paley, and then picked up and traveled to San Diego for grad school. I finally became the ancient historian I wanted to be. I was fortunate enough to arrive at UC San Diego at a time when they had some of the foremost scholars in my field teaching there: David Noel Freedman, Richard Elliott Friedman, William H.C. Propp, Thomas Levy, Alden Mosshammer, and David Goodblatt.
My area of expertise in the history of the ancient world became very well-rounded. My graduate work focused on the Eastern Mediterranean, Israel, the Near East, and the history of early Christianity. The interdisciplinary nature of a graduate education in history and religious studies appealed to my diverse academic interests. I have enjoyed the challenge of combining the different research methods and theoretical models of historians, anthropologists, archaeologists, linguists, religious philosophers, and literary scholars in my work. Because of this, I am able to bring a fresh perspective to each, and this is reflected in my publications, conference papers, my dissertation, books, and in several projects that I hope to complete in the near future. I am proficient in several languages, including Greek, Biblical and Modern Hebrew, Aramaic, Akkadian, Ugaritic, as well as French and German.
My teaching experience demonstrates an even greater diversity than my graduate work and research projects, though not my interests. I have been designing and teaching fundamental courses that examine the histories, philosophies, religions, literatures, and cultures of Greece, Rome, the ancient Near East, Israel, Egypt, and even India and China, the development of the New Testament, the growth and spread of Christianity, and the early Middle Ages. I have also worked closely with many students, mentoring those of diverse backgrounds and supervising research projects and independent studies. I believe this experience will serve well a program desirous of a broad range of courses in ancient history. In 2009, I won the Distinguished Faculty Award from Revelle College at UCSD for teaching excellence.
I enjoy teaching because assisting students to become better critical thinkers and writers has refined and energized my own research and writing skills. As a teacher, my first goal is to help my students learn and understand the fundamental content of the course. I think it is important to work with primary documents as much as possible so that students may engage the ancient mindset directly. Why did these people approach their problems as they did? What was their cultural conditioning? Is there any validity to what they said? It is my aim to accustom the students to analytical thinking and critical assessment of ideas and arguments, whether from 2000 years ago or from yesterday's newspaper.
My classes tend to be a combination of lecture and discussion, because it is important for the students to formulate and articulate their own ideas after engaging with the texts. I try to move the students to engage in dialogue not only with me, but with one another. When I lecture, I work hard to bring to life the subject that I am covering, helping the students to see themselves in that time and place. I use a story-telling delivery style, and in my Powerpoint presentations, I often employ images and maps. My onscreen outline guides the students along, so that they know what we are covering and where we are headed. I've been told I have a knack for making complex ideas easy to understand.
My teaching philosophy draws on traditional models, but I am constantly looking for better ways to accomplish my work. I am very open to new ideas and am willing to innovate in order to teach more effectively. I love my job and hope to do this for many years to come.
I have had the opportunity to teach large lecture classes (with up to 150 students), mid-size classes (30-50 students), and small seminar groups (5-15 students). I enjoy the different challenges and opportunities offered by each. Interacting with large classes gives me the greatest amount of immediate feedback. Expressions of laughter, dismay, sadness, etc., let me know exactly how I am doing. My mid-size classes in World History or Western Civ have generally been required courses. I find it very rewarding when students, who would not be inclined to take such courses if given the choice, end up finding themselves engaged and interested. In the smaller seminar classes, I am able to give students more personalized training and benefit by the questions and challenges they raise.
Teaching in the Revelle Humanities program gave me extensive experience in assisting students to write effective essays. I have devoted many hours of class time teaching writing skills, such as developing a thesis, structuring an argument, or using quotations effectively. I continue to use these methods in all of my classes.
My recent book, Ideas in the Making: A Sourcebook for World Intellectual History to 1300, was designed especially for survey courses in ancient history. I used it with much success in World History 1 surveys at San Diego Mesa College. In our society there is a dearth of awareness and a hunger for knowledge of the belief systems of other times and places. As a teacher, I passionately emphasize the importance of understanding the development of ideas in order to recognize and appreciate its influence on human cultures, governments, and modern society. Most importantly, I stress its influence on the individual. One of my greatest rewards comes when students tell me how something they learned in my class has had a bearing on material from other classes, on interactions with friends, on their appreciation of a movie, on how they read the newspaper, or on their understanding of their own cultural or religious heritage.
As a researcher and a writer, I welcome the opportunity to add to the sum of human knowledge and make it accessible to a wider public. The breadth of my education allows me to bring philosophy, anthropology, sociology, religion, and literary study to bear on questions of history. Beyond writing history for other historians and performing literary analyses for other literary critics, and even beyond working to make connections between sub-disciplines in my field, yes, just in everyday conversation, I like to emphasize the relevance of what we learn from the ancient world to the most current events and controversies (without taking sides). Many students have turned to History as a major directly as a result of my teaching and mentoring.
My original book, Shadow on the Steps: Time Measurement in Ancient Israel, analyzes the manner in which time was kept during Israel's First Commonwealth (c. 1000-586 BCE). The Hebrew Bible, the chief source of information for Israelite time-reckoning during this period, contains large amounts of chronological data from many different sources. Building upon that work, I have been developing my expertise on ancient chronology in cultures all around the world. This is an important area of study, as it is the basis for our dates for ancient historical events.
I'm the author of How to Know Stuff, a little e-book designed for the general public, and several anthologies designed for classroom use, including the one mentioned above, Ideas in the Making: A Sourcebook for World Intellectual History to 1300 and Pen Stylus, and Chisel: An Ancient Egypt Sourcebook. I currently teach at the State College of Florida, Manatee-Sarasota and at Ringling College Lifelong Learning Academy.